Our Arend beers are getting a total makeover,...
Brand new jacket, known and trusted quality and exquisite taste.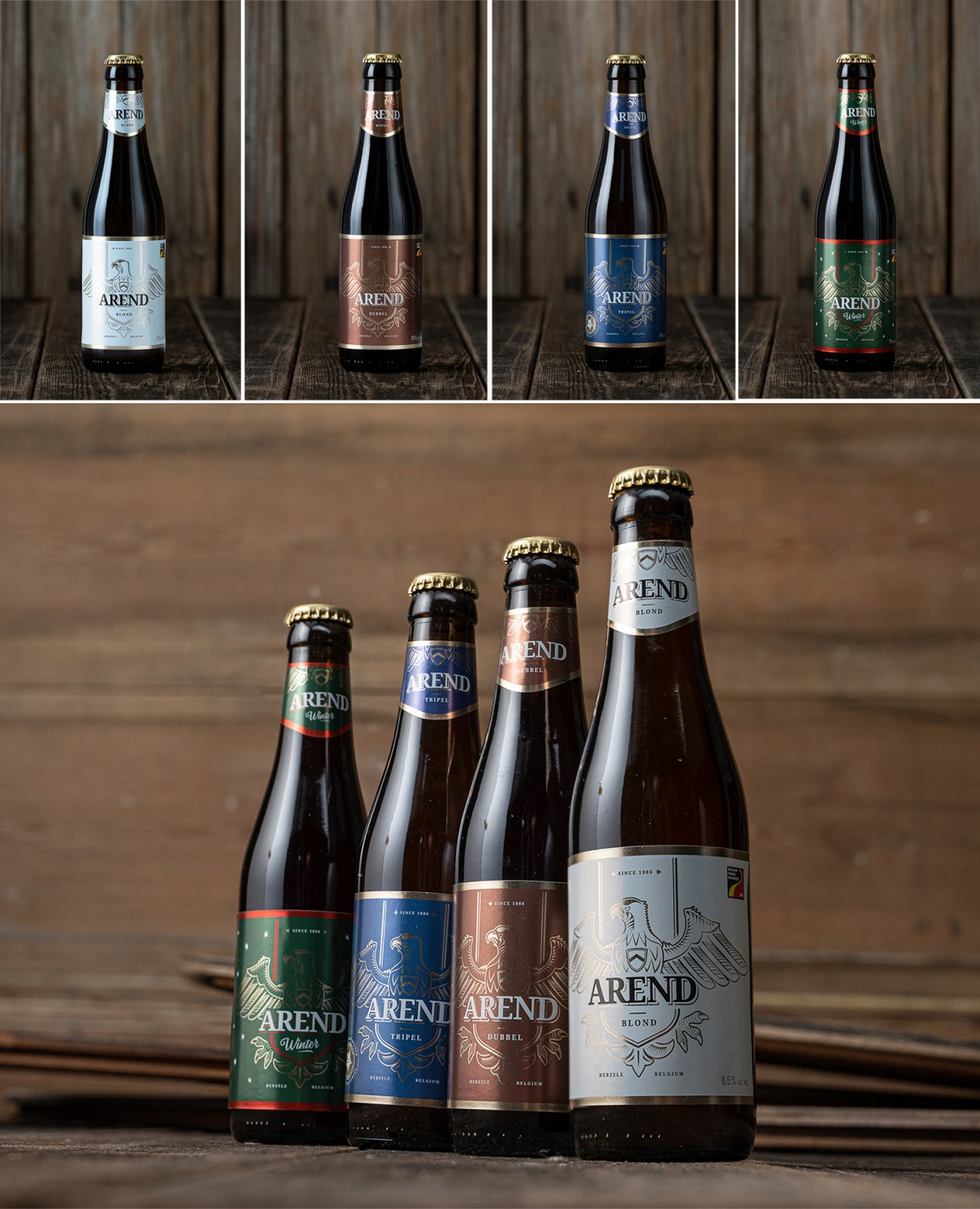 During the rebranding process of our Arend labels we lay great importance to staying true to the origin and history of the beers and the brewery. The name has been retained as an absolute point of departure in all aspects; referring to the start of the brewery that was founded in 1886 as "Brouwerij De Gouden Arend" (The Golden Eagle Brewery).
For the interpretation of the new look, we joined forces with @karamelstudio. The result is a classy, fresh label, brand new, ... yet wonderfully recognizable and the wink to our Herzeel roots was (subtly) retained!
Let yourself be tempted to (Re) discover them! Cheers !